Services
Our comprehensive cleaning service has enabled us to tailor maintenance programmes to our clients' specific requirements. Our skilled team, reliability and ability to respond at short notice are the key elements of our company's continuing success.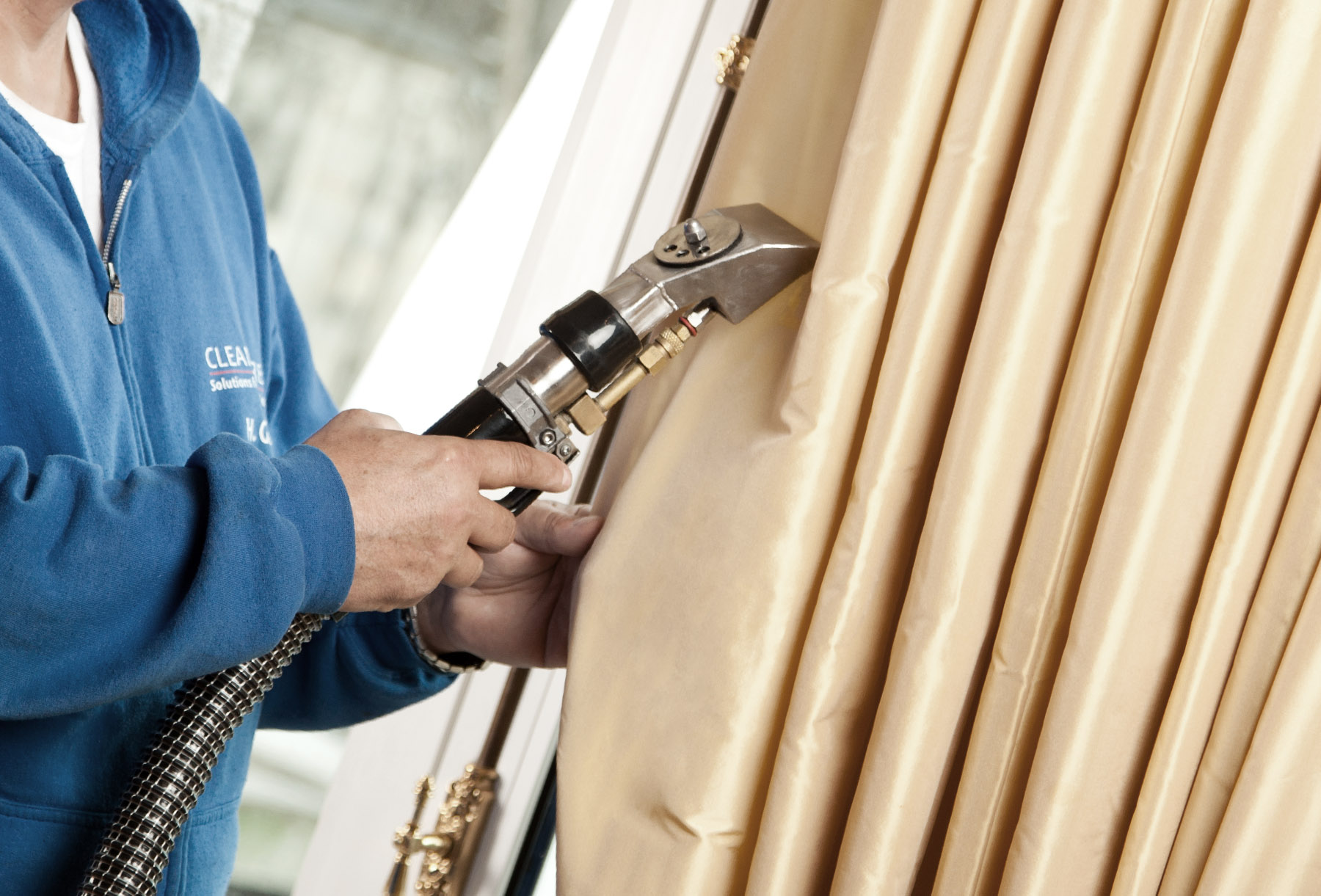 A specialist curtain cleaning service has been developed by Clean & Fresh where curtains hanging up to 10 metres can be cleaned in situ. A three filter system with hot water steam is used where the pressure can be adjusted depending on the type of material. The curtains are then treated with a cleaning agent specifically designed for fabric cleaning and protection. Once this specialist cleaning treatment has been completed the curtains will take only 2-4 hours to dry as the filter system allows for 99% of the water vapour to be removed. Therefore making curtain cleaning, quick and efficient without the need to take the rooms out of service.
Net curtains will be taken down and cleaned with a specially developed cleaning solution to remove all dirt, dust and stains with some astonishing results, see image adjacent.
Clean & Fresh use pioneering steam extraction technology for carpet cleaning. This removes 99% of all stains and enables carpets to dry in 4 to 5 hours. Only exception of burns and bleaches.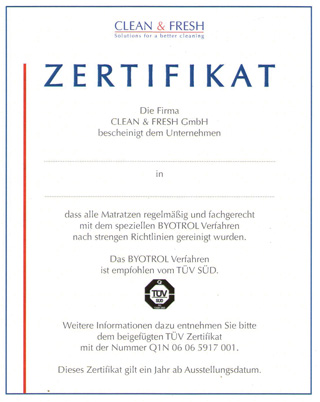 Clean & Fresh provide a cutting edge treatment for mattresses which not only removes all stains, MRSA, HIV, dust mites, urine and blood, but is guaranteed for one year. A specially developed TÜV registered cleaning agent including deodoriser is exclusively used only by Clean & Fresh who consider mattress cleaning to be an important part of hotel servicing and should be professionally maintained once every year. This treatment is completed using a CFR-3 Filter System, which allows mattresses to be available for use within 3 hours. 
Clean & Fresh are able to clean any and all types of upholstery fabric and are guaranteed to remove all stains other than burns and bleaches. This is due to their pioneering steam extraction technique - cutting edge in commercial cleaning.

Other Services
Clean & Fresh can provide a host of additional services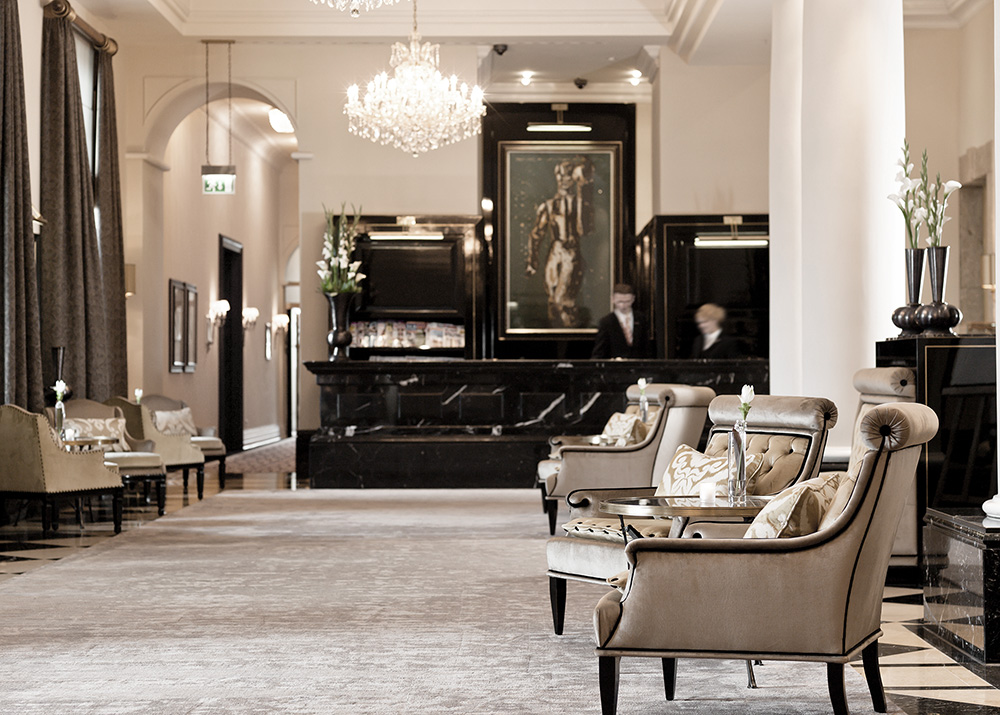 Fabric wall covering service
Flood damage cleaning
Carpet protection
Soft furnishing protection
Mattress & Carpet treatment
Clients

Get in touch Today
Call us now or mail us. We will be happy to consult you and provide you with our potential solutions.
International 

Germany 

Guilleaumestr. 2-6, 
51065 Köln-Buchheim